Kitchen Cabinetry and Custom Builtins
Thor Studios works closely with our expert cabinet makers to provide you with the finest built custom cabinetry available. Our cabinetry is created in the inset style, the hallmark of quality cabinetmaking, with many options available, and styles limited only by your imagination. Constructed from the highest-grade, hand selected hardwoods, and utilizing old world mortise and tenon joints, miter and spline corners, dovetailed drawers, and sliding dovetail joinery throughout... these cabinets are truly exquisite in their construction and finish. With cabinets constructed of expert craftsmanship, fine materials, and superb finishing combined with our outstanding service, let us help you acquire the kitchen of your dreams.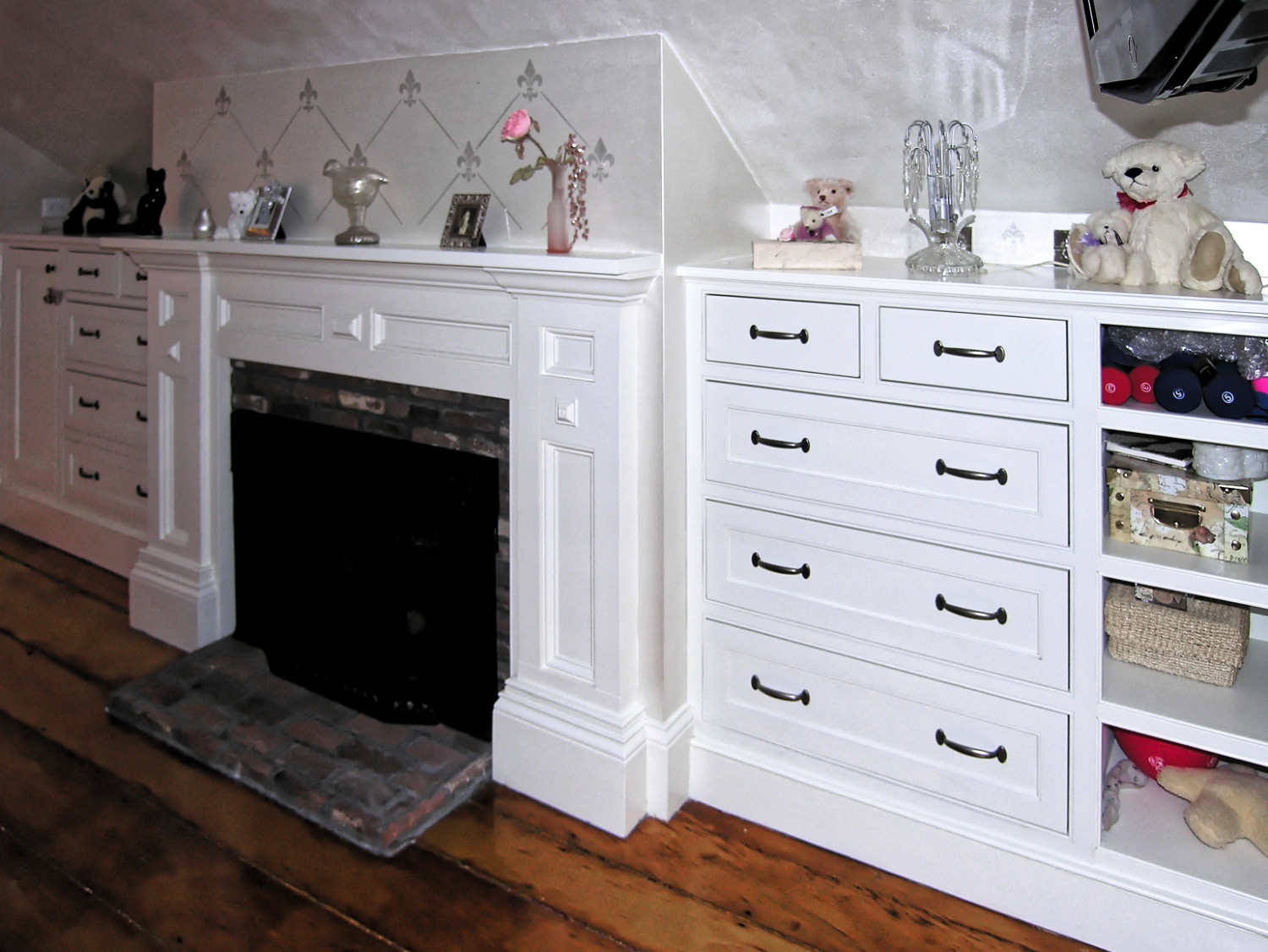 Cabinetry Specifications and Features
Specializing in full custom inset cabinetry
Doors and Frames available in ¾" or 1"
Face Frames, Door Frames & Finished End Frames:
All frames are specie, or hard maple under paint

All frames feature full haunched mortise & tenon joinery

Edge treatments available: ¼" bead, 3/16" bead, bevel, square, cove, cove & bead, step and bevel, bevel and bead, quarter round, custom

All beadwork and profiles are struck directly into frames, not applied

Finished ends (frame and panel, flat or beaded tongue and groove) are mitered and splined to the face frame

All mullions – true divided lights, consistent with door style
Door & Finished End Panels:
Painted kitchen - MDF (no-added formaldehyde, 100% recycled wood fiber) painted door panels

*Optional – solid maple under paint

Natural wood kitchen – specie (wood)panels

All panels are finished separately from frames prior to assembly to avoid any possibility of "paint break-away" lines.

Available flat, beaded, or in a variety of raised profiles
Drawers:
5/8" Hard Maple sapwood (all white) with ½ blind dovetail drawer construction
½" Maple plywood (formaldehyde-free) drawer bottoms
Blum Tandem Plus full-extension undermount drawer slides featuring Blumotion for quiet, controlled self-closing. Heavy duty Blum slides on larger drawers – standard.
Shelves:
Painted kitchen - Painted shelves standard with beaded front face typical

Natural wood kitchen – shelves to match interior, beaded front face typical
Case construction:
Painted kitchen - ¾" veneer core plywood– painted or clear maple interiors standard

Natural wood kitchen – ¾" veneer core specie plywood

Behind open or glass, specie interiors standard - ¾" veneer core plywood

*Optional – all specie veneer plywood to match exterior

Sides, backs, decks, bottoms, and face frames (all ¾" veneer core plywood) are joined with sliding dovetails.

*Optional – solid wood case construction available

Upper cabinet bottom edges are solid wood
Hardware:
Hinge options: Adjustable butt hinges, mortised, Blum concealed with Blumotion..

Blum Tandem Plus full extension undermount drawer slides, with Blumotion closing
Finishes:
Waterborne lacquer, satin finish. Clear or custom colors.

Available primed only. Restrictions apply.